Make It Even Easier for Customers to Find You
Customers come to the Team Dave Logan site knowing that they'll find integrity-based, quality-backed service providers like you. Want to make it even easier for them to find your company? Take advantage of our website advertising and get in front of even more customers!
Team Dave Logan offers multiple website advertising options. From homepage features to digital ads on our most-visited pages, this extra exposure can help you boost your business!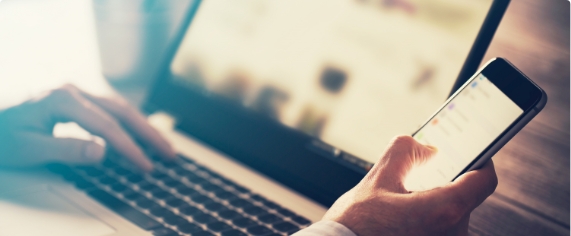 ---
Advertising Options
---
This front-page website advertising opportunity gives your business top-level visibility. These spots feature premium, high-impact design and allow for prominent logo display and promotion of deals.
This package gives your business top-level visibility with 1 click.
Ads rotate every 30 minutes, giving all homepage advertisers equal
exposure
Ads are featured at TeamDaveLogan.com homepage

Homepage advertisers receive category ad placement as a FREE added bonus (valued at $300/month)
Category Specific Advertisers
Team members can purchase advertising spots on the categories of our search system, connecting you directly with customers searching for your services in a high-impact advertising carousel. These ads are exclusive to the companies in the categories being searched.
Ads are featured in the category purchased. Select from the following categories:
Automotive

B2B

Home Improvement*

Lawyers
Mortgage and Insurance

Moving and Real Estate

Property Managers
Advertisers must be a Team Dave Logan website member in that specific category (i.e. A Team Dave Logan company that is listed only as a Roofing member cannot purchase an ad in the Siding category)
*(Additions, Air Conditioning, Appliances, Asbestos, Basement Refinishing/Remodeling, Bathrooms, Blinds and Window Coverings, Cabinets, Carpet, Carpet Cleaning, Closets/Organizers, Concrete, Deck, Drywall, Duct Cleaning, Electrician, Energy Audits, Fence, Fire and Flood Cleanup, Flooring, Foundation, Furnace, Garage, Glass, Granite, Gutters, Handyman, Hardwood Floors, Insulation, Kitchen, Landscaping, Lawn Services, Mold, Mudjacking, Painting, Pest Control, Plumbing, Radon, Remodeling, Roofing, Siding, Skylights, Snow Removal, Sprinklers, Stucco, Sunrooms, Tile, Tree Services, Water Heater, Window Washing, Window Wells, Windows and Doors)
Contact your Team Dave Logan account executive today to get started!