About
Are you tired of dealing with your hard-to-clean grout in your bath or shower? Mr. Dino's Baths offers solutions that are not only easy on your pocketbook, but they can usually present you with your new bathroom in 2 DAYS OR LESS with their bathroom remodeling service!
Their family business started in 1960 and is now ran by the 3rd generation – Peter and Joni Sheinberg. They've obtained the GOLD STAR AWARD through the BBB (the highest honor they give), and have gained national reputation for their high business ethics.
Whether you want to install top of the line, modern luxuries in your bathroom or simply install products to improve accessibility and regular function, Mr. Dino's has the products to assist your vision. They can update your old bathroom design to more current styles with great prices and quick service.
Services Offered:
---
Groutless showers
Shower bases
Shower doors
Accessible baths
Tub to shower conversion
New floors
Vanity installation
Walk-in tubs
Offers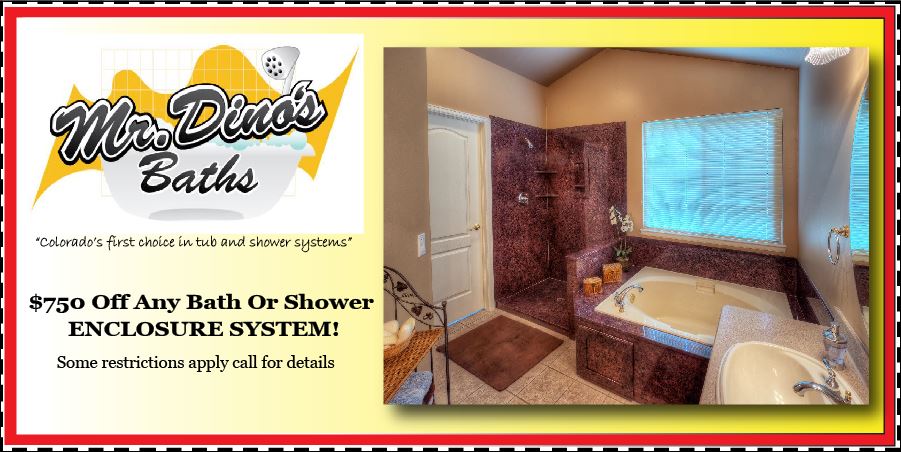 Send to a Friend
Recommend this listing to a friend: