About
IMPORTANT UPDATE:
Elkhorn is committed to our customers' safety now and always. To ensure your health and the health of your family during this time, we are taking some extra precautions. Those include:
We require all technicians to be equipped with the following protective equipment: masks, gloves, shoe covers, safety glasses, hand sanitizer, and EPA/CDC approved disinfectant
Our staff will be courteous and polite but will refrain from shaking hands when greeting you.
We will maintain the recommended "social distancing" and request our customers also observe a minimum of 6 feet of separation.
Prior to booking or arriving at your appointment, our technicians will make inquiries to confirm no occupants have any symptoms.
Elkhorn Heating, Air Conditioning and Electric, Inc. is your complete HVAC and Electric Service company.  Servicing the entire Denver metro area, they offer a full range of services from installation and replacement to repair and maintenance.  The comfort specialists are knowledgeable, skilled and qualified to bring your home back to the level of comfort you and your family deserve.
If you need a water heater, tankless water heater, a heat pump or even an electric panel upgrade, Elkhorn will take care of your everyday heating, air conditioning or electrical needs.
All their staff wear uniforms with ID badges and drive fully stocked Elkhorn vans for easy identification.  They wear protective shoe covers, lay protective drop cloths and leave your home as clean as they found it.  Elkhorn provides the combination of NATE certified technicians and State licensed electricians to ensure you are safe and comfortable when they walk in your home.   Our technicians attend training regularly to assure your system is performing to factory specifications.  Your comfort and safety are their concern and satisfaction are guaranteed.
Services Offered:
---
Furnace Replacement & Repair
Air Conditioning Installation and Replacement
Electrical Panel Upgrade
Water Heaters/Tankless Water Heaters
Mini Split System
Electrical Wiring
Heat Pump/Hybrid
Zoning System
Preventative Maintenance
Indoor Air Quality
Duct Work Renovation
Electrical Work on Remodels
Elkhorn Heating & Air Conditioning, Inc./Elkhorn Electric, Inc. Rating: 4.7

May 17, 2022
So impressed with the installation crew, treated a major house upgrade like it was their own and paid attention to all the details. Thanks […]
Oct 10, 2022
We contacted Elkhorn to discuss feasibility of installing a ductless mini split air conditioning system in our home. Anthony came out and did a […]
Oct 18, 2022
Thank you Elkhorn for a job well done! We could not have been more pleased with installation of a new furnace, AC and […]
Oct 18, 2022
I had a new Trane 96% efficient furnace and air conditioner installed in my house on October 13, 2022 by Brian, Dylan and Alton. […]
Sep 30, 2022
I just had a new HVAC unit installed. Unfortunately for the installers, it was in my attic, so that couldn't have been fun. But […]
---
Offers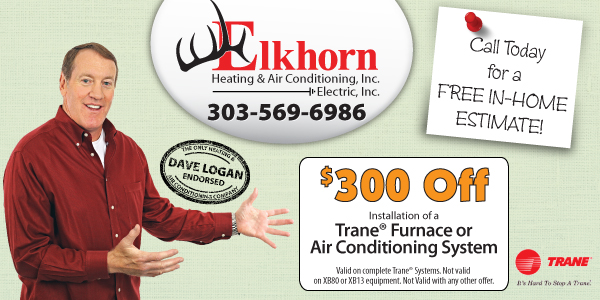 Send to a Friend
Recommend this listing to a friend: