About
IMPORTANT UPDATE: 
Egress, Inc is committed to our customers' safety now and always. To ensure your health and the health of your family during this time, we are taking some extra precautions. Those include:
Taking temperature of all employees daily
Sanitizing equipment
Wearing masks
Practicing social distancing on every call
Following the CDC guidelines
 
Adding a professionally installed egress window and well not only protects your family by providing a reliable escape, it also transforms your basement living area with beautiful, natural light. Egress, Inc. is the largest egress window and well specialist in the Rocky Mountain Region. From simple expansions to engineered structural modifications, Egress, Inc. has the knowledge and experience to efficiently handle all your egress window and well needs.
Egress, Inc. is licensed and insured and offers you guaranteed, professional service and expert installations.  Let Egress, Inc. transform your basement into a beautiful and safe living area!
Services Offered:
---
Egress Windows
Replacement Window Wells
Water Mitigation
Window Well Covers
Drain Tile Installation
Replacement Windows & Doors
Structural Modification
Walkouts
Egress, Inc. Rating: 4.8

Jun 25, 2023
Working with Egress Inc was a great customer experience. From the estimate with Chad all the way through the final product. The crew was […]
Apr 19, 2022
Having our egress window installation performed by Egress Inc. was a flawless experience from start to finish. The sales rep was great & office […]
Jul 14, 2023
Egress, Inc. installed Rockwell fiberglass window wells at our home, and additional covers. Very professional team of workers. They were courteous, hard workers that […]
Sep 28, 2022
We were really impressed with the service we received from Egress Inc a couple of years back. Even though they were definitely not […]
Jun 22, 2022
Egress Inc. exceeded all of my expectations from the get go. As someone who ran a reputable construction business for many years, it is […]
---
Offers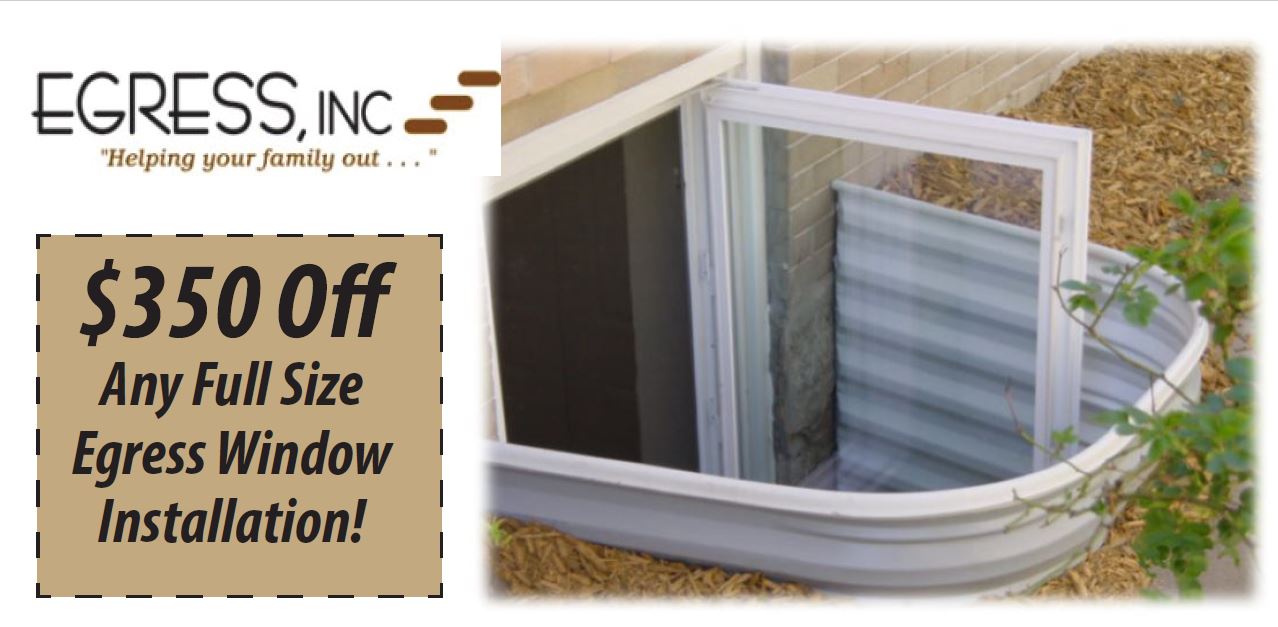 Send to a Friend
Recommend this listing to a friend: