About
Specialized Solutions for Concrete Lifting, Foundation Repair, Soil Stabilization, Water Control, Corrugated Metal Pipe Repair, and Infrastructure Rehabilitation.
CST is the Rocky Mountain Region's #1 Concrete Lifting & Soil Stabilization contractor with over 21 years of experience in the industry.
They provide long lasting, environmentally safe, quick, clean, economical solutions for Residential, Commercial, Industrial, and Transportation customers throughout Colorado, Utah, Montana and Wyoming. How can they be of help to you?
Services Offered:
---
Concrete Lifting
Foundation Repair
Carbon Fiber Structural Reinforcement
Soil Densification and Reinforcement
Expansive Clay Soils
Water Control
Subgrade Stabilization and Pavement Lifting Including Asphalt
Deficient Infrastructure Sealing and Rehabilitation
Design Build Services
Concrete Stabilization Technologies Rating: 3.4

Nov 25, 2013
Professional team performing high quality work. My dissatisfaction is that the bill presented to me was 70% higher than the estimate. I was told […]
Jan 04, 2019
The work crews performing the work were great and we are pleased with the results- it's as if they were never there (with the […]
Dec 04, 2020
They offer "Free estimates" but then wont back down from a $350 fee. […]
Nov 10, 2016
Excellent team, incredible work, attentive, honest, reliable and timely […]
Feb 11, 2017
Great staff! […]
---
Offers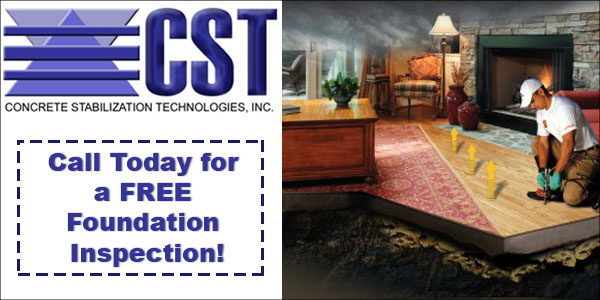 Send to a Friend
Recommend this listing to a friend: