About
Brothers Plumbing, Heating & Electric was founded in 1980 as a family owned and operated company. In addition to plumbing, heating, drain cleaning, excavation & sprinkler, Brother's is proud to now offer electrical services as well! In 2008 they won the Denver/Boulder BBB Torch Award for Marketplace Trust. They will respect your time by scheduling 2 hour appointment windows, 7 days a week with no overtime charges.
Their mission is to provide prompt, professional, quality plumbing, heating & electrical services to their customers in the Denver Metro Area; and to build a reputation as being honest and committed to customer satisfaction. Brothers Plumbing, Heating & Electric aspires to be the best… satisfying their customers with the efficiency and effectiveness of their work and services while offering you high quality & value!
Services Offered:
---
Residential and Commercial Heating
Furnaces
Central Heating
Heating Systems
Compressors
Electric Heating
Heat Pumps
Brothers Plumbing, Heating, and Electric Rating: 4.5
Jul 18, 2018
Joshua K was our technician. I showed him what we needed fixed and he did a great job at determining the best way to […]
Jun 28, 2018
Our office has not had a working a/c for over a week. After trying a few other HVAC companies to no avail, I […]
Jun 19, 2018
The technicians and professionals at Brother's Plumbing are outstanding. Their diagnostic services are spot-on, their professionalism makes them a pleasure to work with. They […]
Jun 26, 2018
I would like to thank Brothers PH&E for the excellent customer service on my recent needed repairs to my evaporative cooler. I was a […]
Jun 29, 2018
I recently hired brothers plumbing, heating, and electric to replace my entire electric box. Javier and his helper were dispatched to my home to […]
---
Offers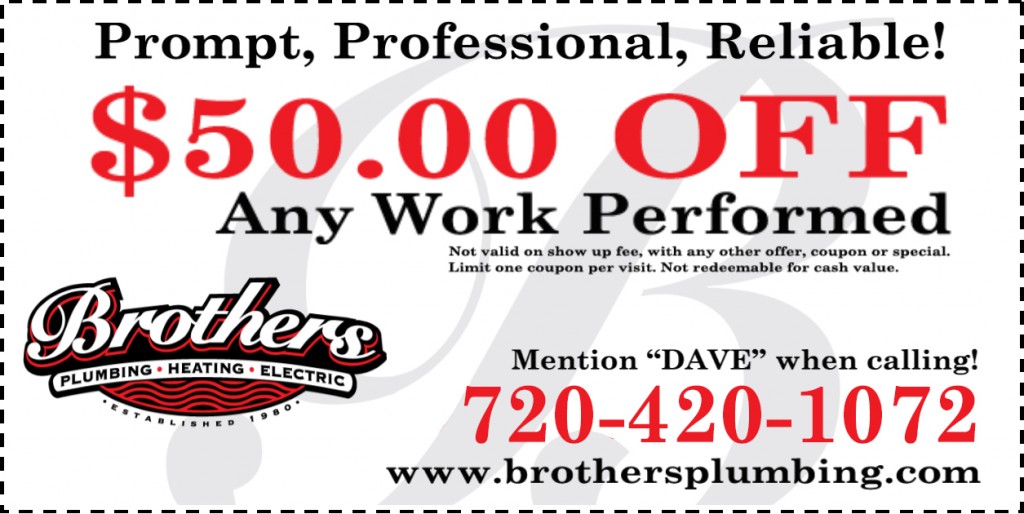 Job Openings
Plumbing Technician
---
$5,000 Sign on Bonus Equal Opportunity Employer, including disabled and veterans.
Send to a Friend
Recommend this listing to a friend: