When done right, landscaping will boost your home's curb appeal. By following a few simple tips, you can add interest, texture, and color to your front yard, making your home the prettiest one on the block.
Variety is Key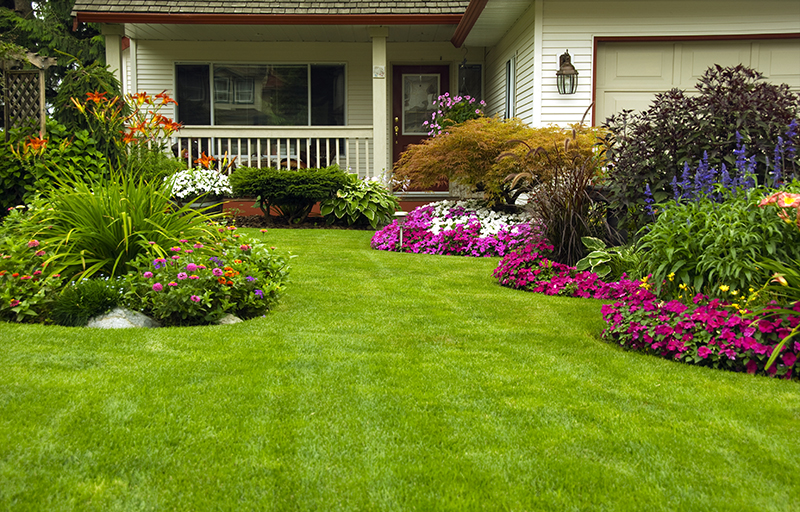 When it comes to selecting plants for your landscaping, you'll want options that have different leaves, flowers, and blooms for every season. By choosing a diverse range of bushes and plants, you'll have varying blossoms throughout the spring, summer, and fall, adding color and texture to your yard throughout much of the year.
Build a Berm
A berm, or a mound, is a great way to add visual interest and height to your yard. We recommend adding a variety of trees, flowering bushes, and decorative rocks to your berm to create an impact. Not sure where a berm would look best? Many people opt to build berms in the corners of their yards.
Light It Up
Landscape lighting is a great way to showcase your beautiful, lush plants even after the sun goes down. Not only is the soft light pleasing to the eye, but it can be used to highlight walkways and paths, keeping you safe from obstacles that would have otherwise been unseen.
Ready to create the front yard of your dreams? Now is a great time to chat with one of Team Dave Logan's trusted landscapers to get started!