Now is the perfect time to freshen up your home and painting a room or two in your house is a great way to do that. But selecting the right color (or colors) can feel overwhelming. Here are some tips for picking a paint color.
Find Inspiration
We all have a tendency to gravitate toward certain colors. We're attracted to these colors because they make us feel something, whether that's happiness, calmness, or confidence. Look to your closet for inspiration. If you see that many of your clothes are the same color, then that color probably makes you happy and confident. You could also look to nature for inspiration. Earthy tones can help you feel calm and grounded. Or, if you have a favorite piece of art, you may want to pull a color from that.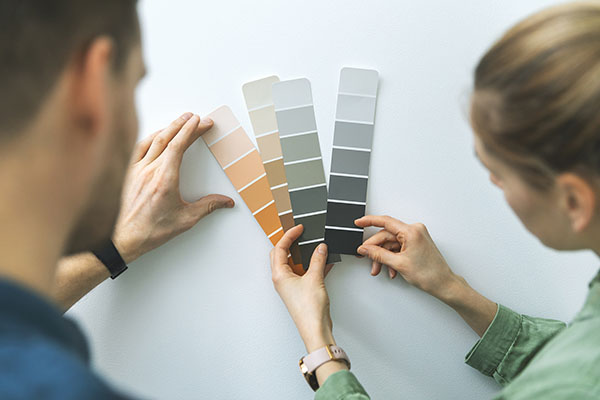 Create a Color Palette
It's important that all of the colors in a room work well together, which is why you may want to create a color palette. Start by getting paint swatches that closely match your furniture and home décor. Then select a couple other paint swatches you're considering for the wall color. Lay them all together to make sure they complement each other.
Test It Out
You may like the way a color looks on a paint swatch, but depending on the finish you select and how much natural light your room gets, the color could look different on your walls. Purchase some paint samples and paint large squares of each sample on your wall to really get a feel for which color will look best.
Once you've selected the color(s) you like best, be sure to contact one of Team Dave Logan's painters to help you turn your vision into a reality.