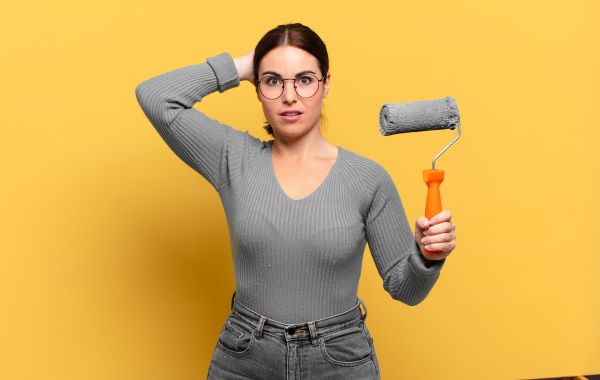 In the age of Pinterest, Instagram, and HGTV, it's easy to find inspiring home improvement ideas to transform your space. Many of those ideas even seem simple enough to execute on your own. However, an "easy DIY" can quickly become a nightmare, draining you of your time, energy, and money. While doing it on your own may seem appealing at first, consider the headache of a bathroom remodel that takes over a year to complete, meaning everyone in your family is now sharing the same bathroom. Or, consider the time-suck of repainting your home on your own. Is that really how you want to spend the next few weekends…taping and painting and taping and painting?
But, home improvement doesn't have to be scary or intimidating, especially if you hire the right contractor to execute your vision. How do you find the best pro for the job without spending countless hours online going round and round the research sinkhole? Trust Team Dave Logan to connect you with reliable, reputable home improvement pros who are experienced and honest, making your next project smooth and efficient.
Since 2009, we've done the hardest part for you by vetting the companies on our team to confirm which home improvement pros are legitimate. When you use Team Dave Logan's resources to find a contractor for your project, you're accessing a roster of companies authentically built on trust, integrity, and quality. You won't have to worry about which companies are trustworthy, you'll just have to figure out which one is the best fit for your project.
With Team Dave Logan, you can avoid the fright of a DIY gone wrong and reclaim your time, so you can spend it doing what matters most, like watching your favorite football team, hanging out with friends, or baking Halloween goodies with your little ones.