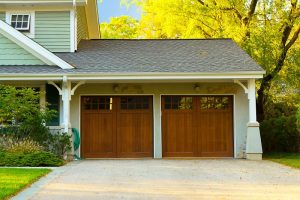 Remember that feeling of excitement when you moved into your home? Whether your home was a new-build, or simply new to you, you probably felt like the possibilities were endless…that there were so many ways to make your home look and feel like "you." But time passed, and life got busy. Maybe you still haven't customized your home the way you originally envisioned. Now is the time to fall in love with your home again by making it unique and representative of your style!
Garage Doors
Garage doors are a great way to add visual interest and curb appeal to your home. They also help to emphasize and highlight the style of your house, whether that's modern or rustic. With hundreds of different designs, colors, and materials available, you can find the garage door that perfectly complements your home. Work with a trusted garage door pro to select the option that's right for you!
Windows
Replacing old or builder-grade windows with upgraded ones will give your home instant style points. And, new windows will make your home feel more modern and polished. Let's not forget about the energy efficiency you'll also experience when you get rid of those old, drafty windows that let heat escape. Contact an experienced windows expert to discuss the solution that's best for your home.
Remodeling
Today's home trends are much different than the ones from even a few years ago, so updating your interior spaces can have a huge impact on the way your home looks, as well as how much it's worth. If you want to open up your floorplan or update your old kitchen or bathroom with a remodel, we have a trusted remodeling pro for the job. Or, if you'd like to get rid of that popcorn ceiling or re-texture your walls to make them more timeless, hire a Team Dave Logan drywall expert!