Have you ever created a to-do list for your home? It probably started with good intentions, but chances are, it became overwhelming, and you didn't end up tackling as many items as you thought you would. Here's how to create a to-do list that's not only manageable, but one that you'll look forward to completing.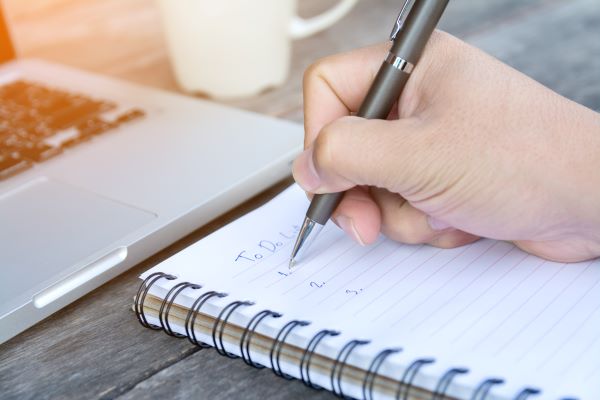 Jot Down Everything on Your Wish List
Start by writing down all the home improvements you'd like to accomplish this next year. Be sure to include all items. It's important to get an idea of how many "big ticket" items you have compared to how many smaller projects are on your list. Don't worry if your list gets long! The goal is to pare it down as you follow these next steps.
Establish a Budget
There's no way around it, you've got to establish a budget if you want to be able to determine which projects are feasible. Establishing a budget will also help you decide which projects can be done this upcoming year and which ones might have to wait.
Prioritize Your Projects
When determining which projects to tackle first, you should consider a few things. Are there projects on your list that are urgent or critical? Those should be prioritized first. Then, you should consider tackling projects with the highest ROI. You should also prioritize projects that will make you happier in your home.
Hire the Right Pro
Now that you've decided which home improvement projects to tackle in the upcoming year, you'll want to be sure to hire the right pro to help with those projects you can't do on your own. With Team Dave Logan, you can quickly access hundreds of vetted companies and request quotes from multiple reliable pros at once.