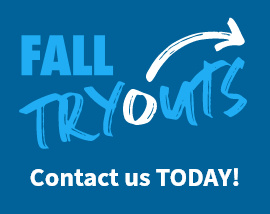 Call 720-737-5834 or fill out the form below
$150 SETUP FEE WAIVED if you join by Oct. 15*
ARE YOU READY FOR 2021?
Don't be caught sitting on the sidelines!
2020 is almost over. It's time to turn your attention to 2021 because it's going to be OUR year.
We're assembling our best team yet of the Front Range's most trusted, vetted pros dedicated to providing the best service, backed by integrity and quality.
Are YOU ready to try out for our team?
Let me help you say YAY-AHH!!
---

Targeted marketing to affluent homeowners

Business is hard right now – let's make it easier

Reach homeowners for as low as $0.003 each!

Making the cut: our pre-screening process

Why Colorado trusts Team Dave Logan
TARGET AFFLUENT HOMEOWNERS
With Marketing That Generates VISIBILITY For Your Company
What does joining Team Dave Logan really do for you? Well, it's simple: we target handpicked, affluent homeowners and then connect them with your company, at a fraction of the cost of doing it yourself.
THE BOTTOM LINE:
You simply cannot promote your business on your own for anywhere near the cost to promote it through Team Dave Logan.
---
---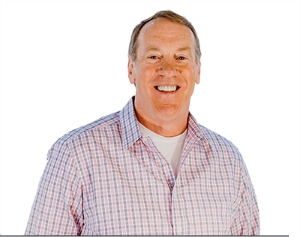 BUSINESS IS PRETTY HARD RIGHT NOW.
We're here to make it easier.
Let's get real: right now is by far the hardest time to be a business owner. I know about the challenges you're facing because I'm facing them, too. We don't know what's going to happen next, much less next year.
Team Dave Logan is here to help. We can help amplify your voice – and amplify your trust – without breaking the bank during these ever-changing times.
Minimize your risk:
It may be tempting during uncertain times to pull back on your marketing, but getting your company's name, brand, and unique story out to the community is more important now than ever.
You've probably dabbled in all kinds of marketing to attract new customers, but it's not always easy to know what works, and every time you try something new, it's a risk.
However, we've had a winning record helping businesses gain greater visibility and reach for over 11 years, driving high-income homeowners to the Front Range's most trusted professionals.
Maximize your exposure:
What's the secret to success in a post-COVID world? Affordable, yet effective outreach.
Team Dave Logan members spend far less than non-members to achieve a high level of business exposure because our team creates collective buying power that no one business can achieve by itself.
If you make the cut to join our team, you'll have access to a deep bench of marketing and visibility tools, specifically targeted to high-income homeowners, that small businesses often can't afford on their own.
Magnify your trust:
Trust has always been critical, but people MUST trust the companies they hire now. The stakes are higher. The safety of their family depends on it.
Is it possible to trust someone you've never heard of, or who is silent during the most unprecedented times in our lives? Customers NEED reassurance. They need to hear from you.
While your company and services may be new to your target consumers, ours are not. Our brand recognition and trust ensure homeowners come to Team Dave Logan when looking for a pro.
Consumers know and respect Team Dave Logan for being the local alternative to the national giants, for thoroughly vetting all member businesses, and for maintaining the highest ethical standards.
No doubt about it… running a small business takes courage and commitment. Team Dave Logan can help ensure that those characteristics pay off for you, even in the face of uncertainty.

---
---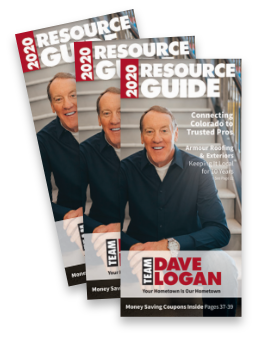 REACH 625K HOMES FOR AS LOW AS $0.003 EACH
Unheard of, right? With Team Dave Logan, you can!
We know you're looking for the best way to get your business in front of Denver, Colorado Springs, and the Front Range's high-income homeowners. Well, we've got you covered, but you've got to act now to be part of Team Dave Logan's annual Resource Guide.
Don't miss this once-a-year opportunity!
Not only will you save $150 on setup fees when you join by October 15, you'll just make the deadline to participate in our 2021 Resource Guide, our farthest-reaching publication of the year. Reach your target audience of affluent homeowners with a tool that:
Is sent to a geo-targeted list of 625,000 homes

worth $400K or more and with a household income of $110K or more.
Is sent in staggered phases from February to October

, which means you'll have steady, continued visibility with consumers who meet your exact target demographic.
Provides a high impact direct mail opportunity for as low as $0.003/piece,

including printing and postage – a fraction of the cost of your own direct mail campaign.
Offers premium advertising options in addition to listings

to further increase your business's reach and brand awareness.
Is valued and trusted by Colorado consumers.

For more than 11 years, Coloradans have relied on Team Dave Logan's Resource Guide to connect them with vetted, local pros.
Is valuable to customers and has a year-long shelf life.

Time and time again, we hear customers saying how helpful the Guide is and how long they hold onto it. Whether they need a pro now or a few months down the road, be sure your business is at their fingertips when they're ready to make the call!
Resource Guide listings are only available to Team Dave Logan members.
Tell potential customers that you're a well-vetted, integrity-based business by aligning yourself with our high-powered, well-respected brand and community of trusted companies.
Don't miss out on your opportunity to be included! Now is the time to not only position your business for success, but surge ahead by joining Team Dave Logan and leveraging the Resource Guide to increase your reach and visibility.
---
---
Making the cut
Our Pre-Screening Process
The PRO team is also the TRUSTED team.
Team Dave Logan companies go through an extensive interview process and company owners are screened annually. This gives our members confidence they are part of a team of true professionals, and it gives customers the confidence to hire without worry.
Our Pre-Screening Checklist

Better Business Bureau

Department of Registration Search for companies licensed per division

Colorado Bureau of Investigations Criminal Arrest records for Colorado

Co Courts.com Court Records

Department of Regulatory Agencies Verify licenses

Colorado Secretary of State

Personal Background Check

Denver County Contractor Licensing Contractor License Search

Denver County Court Records-Liens and Judgments
National Sex Offender Website

Nationwide Criminal Database Search (Includes sex offenders)

Patriots Act/OFAC/BXA/Terrorist List Search

Federal Bankruptcy Search

Business Credit/Commercial Credit Report

Customer Credit

Statewide Criminal Records

EPA Lead-Safe Certification

County Civil Lawsuit Search

Malpractice Insurance for Attorneys
Although we hold our companies to a high standard, homeowners are encouraged to do their own due diligence before hiring a company, as everyone's needs and requirements can be different.
---
---
WHY COLORADO TRUSTS TEAM DAVE LOGAN
Our hometown is your hometown
Team Dave Logan is very different from the big national home service websites. Colorado homeowners and businesses know they can trust Team Dave Logan companies because:

The PRO Team is Also the LOCAL Team
Team Dave Logan only serves Denver, Colorado Springs, and the Front Range, the community we have known and loved for over 11 years.

We are NOT "pay to play."
Our pre-screening process ensures that we only work with companies we would personally recommend to our friends and family, and welcome into our home.

We don't just list companies, we advocate for partners.
When you join Team Dave Logan, you benefit from Dave Logan's community recognition and partner with a network of companies that Coloradans know they can trust to be quality, vetted pros.

We help you stand out from the competition.
We work with you to cut through the clutter and enhance your reputation, both with our trusted brand and a deep bench of marketing support tools.