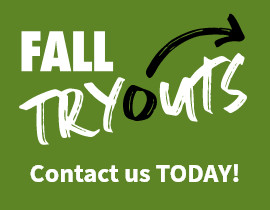 Call 720-737-5834 or fill out the form below
$150 SETUP FEE WAIVED if you join* by Oct. 15
Join the PRO Team
of Well-Vetted, Highly Trusted Colorado Companies
Both member companies and homeowners can rest assured that we've assembled a winning team of the Front Range's most trusted professionals. When you join our Team, you join the ranks of home improvement businesses dedicated to providing the best service, backed by integrity and quality.
---
Making the cut
Our Pre-Screening Process
The PRO team is also the TRUSTED team.
Team Dave Logan companies go through an extensive interview process and company owners are screened annually. This gives our members confidence they are part of a team of true professionals, and it gives customers the confidence to hire without worry.
Our Pre-Screening Checklist

Better Business Bureau

Department of Registration Search for companies licensed per division

Colorado Bureau of Investigations Criminal Arrest records for Colorado

Co Courts.com Court Records

Department of Regulatory Agencies Verify licenses

Colorado Secretary of State

Personal Background Check

Denver County Contractor Licensing Contractor License Search

Denver County Court Records-Liens and Judgments
National Sex Offender Website

Nationwide Criminal Database Search (Includes sex offenders)

Patriots Act/OFAC/BXA/Terrorist List Search

Federal Bankruptcy Search

Business Credit/Commercial Credit Report

Customer Credit

Statewide Criminal Records

EPA Lead-Safe Certification

County Civil Lawsuit Search

Malpractice Insurance for Attorneys
Although we hold our companies to a high standard, homeowners are encouraged to do their own due diligence before hiring a company, as everyone's needs and requirements can be different.
---
What Sets Us Apart
The PRO team is also the LOCAL team.
Team Dave Logan is very different from the big national home services websites. We partner with businesses backed by integrity:

Our hometown is your hometown.
Team Dave Logan only serves Denver, Colorado Springs, and the Front Range, the community we have known and loved for over 10 years.

We are NOT "pay to play."
Our pre-screening process ensures that we only work with companies we would personally recommend to our friends and family, and welcome into our home.

We don't just list companies, we advocate for partners.
When you join Team Dave Logan, you benefit from Dave Logan's community recognition and partner with a network of companies that Coloradans know they can trust to be quality, vetted pros.

We help you stand out from the competition.
We work with you to cut through the clutter and enhance your reputation, both with our trusted brand and a deep bench of marketing support tools.
---
We know that your business is built on trust, integrity, and high-quality service.
Let us help you ensure that your customers' friends, family, and community see that too.
The Team Dave Logan Advantage
We know that your business is built on trust, integrity, and dependability. Let us help ensure that your customers, family, friends, and community know it too.
Our companies provide home products and services, automotive needs, legal representation, mortgages, insurance, business to business services, and more. Our across-the-board directory attracts customers for everything you do–so you receive quality leads on ideal jobs.
---
More Than Just a Search Result
Marketing Tools for a Competitive Edge
Our One Goal: Your Success
---
Team membership also comes with a variety of resources, exclusive advertising, and promotional offers that help you grow your business:
Intuitive Vendor Search:
Colorado homeowners can easily search our directory for quality, vetted professionals.
Print Opportunities:
Our annual Resource Guide reaches 625,000+ homes, and our Playbooks are strategically delivered to 150,000 homes four times per year.
Website Advertising:
Display ads on our website feature premium placement for your promotional offers.
Online Review and Reputation Management:
We help encourage your satisfied customers to leave reviews and provide guidance for you to address negative reviews.
Video Production Services:
Show potential customers the quality of your work through our professionally produced video packages.
Team Member Job Board:
Prominently display your open positions on our Job Board and your team member profile page.
Additional Advertising and Marketing Options:
In addition to the above, promote your business through our Pro Tips section, co-branding opportunities, team-building events, access to bulk radio advertising rates, and more.
---
Our 2020 resource guide
Don't Miss Out - Book Your Space Today!
Act NOW on your 2020 marketing game plan.
If you're looking for the best way to get your business in front of Denver, Colorado Springs, and Front Range homeowners, Team Dave Logan can help! Tell customers that you're a well-vetted, integrity-based business by aligning yourself with our well-respected brand and community of trusted companies.
Our 2020 Resource Guide is our biggest publication of the year. Reach your target audience with a tool that:
Is sent to a geo-targeted list of over 625,000 homes worth $400K or more and with a household income of $110K or more.
Provides high impact direct mail opportunity for less than $0.003/piece including printing and postage – a fraction of the cost of your own direct mail campaign.
Is sent in staggered phases from February to October, so you can balance the work volume.
Offers premium advertising options in addition to listings to further increase your business's exposure.
Is valuable to customers and has a long shelf life – time and time again, we hear customers saying how helpful the Guide is and how long they hold onto it.
Resource Guide listings are only available to members. Don't miss this opportunity to be included!
Contact us TODAY!
Call 720-737-5834
* Companies must sign a membership agreement contract by October 15, 2019 to be eligible for this offer. Team Dave Logan companies must be in business for at least one year, be in good standing with the Colorado Secretary of State and pass our rigorous pre-screening checklist and annual pre-screenings. Offer cannot be applied to previous purchases or combined with any other offer. Additional exclusions may apply.