With Team Dave Logan's print publications, we deliver vetted, background-checked pros directly to your mailbox, putting trusted contractors right at your fingertips. Our Playbooks and Resource Guides feature reputable companies you can depend on for great service, taking the guesswork out of finding a reliable pro for your next home improvement project.
Each year, we send 1.4 million print pieces to homes throughout Colorado, and our publications are also available at trade shows throughout the year. Our goal is to make Playbook and Resource Guide easily-accessible to you, so when you need a pro you can trust in your home, you won't have to look too hard.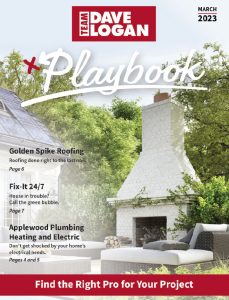 The Team Dave Logan Playbook is a magazine that features only our pre-screened companies. Published in March, May, July, September, and November, each issue is strategically delivered to 150,000 homes five times per year.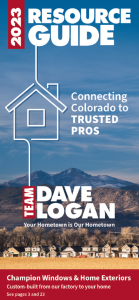 Our annual Resource Guide targets customers in Colorado through our direct-to-home distribution to 625,000 homes, as well as promotion at events throughout the year, including the Colorado Home & Garden Show.
To find out how to receive our most recent edition of the Playbook or Resource Guide, please call us at (303) 331-3000.