About
Did you know?  According to energy.gov, heating and cooling account for about half of the energy usage in the typical U.S. home.  Most local gas and electric utility companies provide free home energy assessments to help understand your home's energy usage and area for improvement. One of the most cost-effective ways to make your home more comfortable is added insulation to your attic.
USI (formerly referred to as United Subcontractors Incorporated) was founded in 1998, and is a leading provider of installation, construction and distribution services to the residential and commercial construction markets.
You can learn more about their company at www.USIinc.com.
Services Offered:
---
Attic Insulation
Crawl Space Insulation
Foam Insulation
Blow-in Insulation
Sound Attenuations
Air Sealing
Gutters
RG Insulation Rating: 3.5

Dec 15, 2016
If the driving habits of this company reflect their work, then expect shoddiness, immaturity and endangerment of your life. This driver was consistently erratic […]
Jun 24, 2013
I hired RG Insulation to install baffles and blow additional insulation in my attic. Everyone I dealt with from the salesman who quoted […]
Feb 20, 2017
Great Staff. Great service and quality of work. […]
Nov 25, 2015
Was tricky to try to explain the area over email with a lot of back and forth to figure out what they were asking, […]
May 09, 2018
Buen trato... […]
---
Offers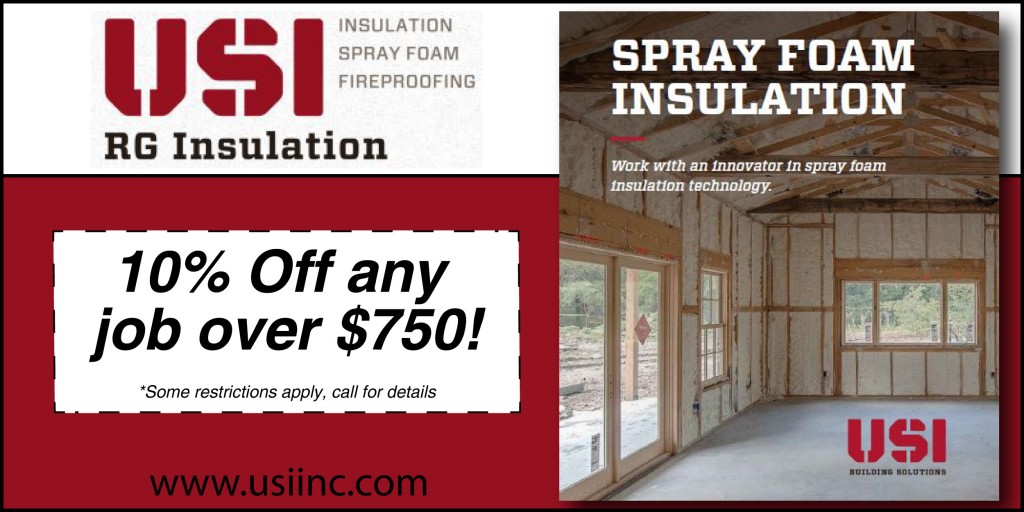 Send to a Friend
Recommend this listing to a friend: