About
Since 1996,  H&F Services has been providing excellent residential, business and commercial remodeling services to the Denver metro and surrounding areas. They offer competitive pricing and never compromise on their craftsmanship.
Home Renovations
Kitchen Renovations
Bathroom Renovations
Basement Finish
and much more…
H&F Services takes your time and money seriously and always works with integrity and honesty to complete the job on time and budget.
Trust H&F Services with your home or business remodel and give them a call today for more information or a free, no obligation estimate.
Services Offered:
---
Home Renovations
Kitchen Renovations
Bathroom Renovations
Basement Finish
Full Service General Contracting
Offers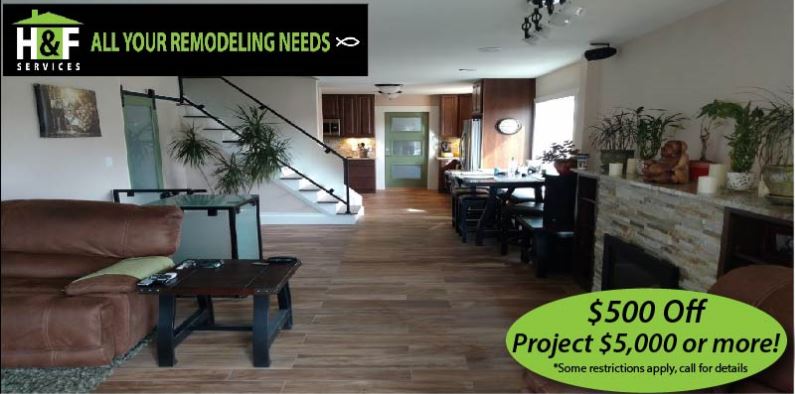 Send to a Friend
Recommend this listing to a friend: