About
Center Point Renovations Colorado, is a full-service bathroom renovation company. They were founded on a mission to deliver unparalleled, high quality, affordable, personalized refinishing services to homeowners throughout the Colorado Springs and South Denver areas.
They are a local, veteran owned and operated business. They offer expert installation, top-of-the-line products, and guaranteed services.
Get the bathroom of your dreams without the hassle by calling on the professionals at, Center Point Renovations Colorado.
Services Offered:
---
Bathroom Renovations
Tub to Shower Conversations
New & Replacement Bathtubs
Installed in as little as one day
Solid Surface Surrounds
Showers - Customized, Quality Shower Systems
ADA- Safe and Accessible Bathroom Products
Other services include – Bathroom Painting, Lighting and Flooring
Extremely Low Maintenance and Easy to Clean
No 3rd Party Contractors
All Products Made in the USA
Lifetime Warranty
Financing Available
Non-Structural Bathroom Refinishing
Center Point Renovations Colorado Rating: 4.3

Oct 07, 2019
I reached out to the folks at Center Point to find out how I could update my home and what was the best use […]
Jun 12, 2019
The quality of the work was very good. I love the Onyx product is beautiful! Some improvements needed to allow crew to finish project […]
Jul 12, 2019
WOW! The work was done in a timely manner and very professional, by friendly people and lots of smiles. My bathroom looks great, will […]
Mar 12, 2019
Jennifer and her team were great. I finally have a shower that I feel "safe" using. I have grab bars in the proper locations […]
Jul 24, 2019
Excellent customer service and friendly professional staff. […]
---
Offers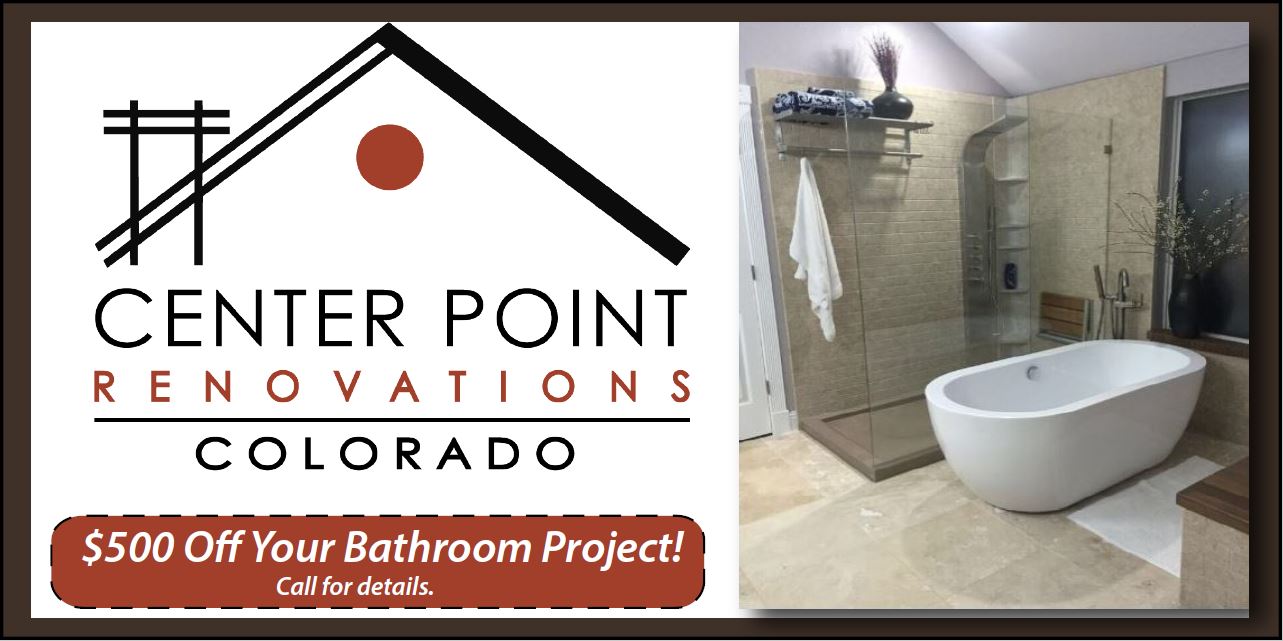 Send to a Friend
Recommend this listing to a friend: