Filing may seem taxing, but not filing could be worse!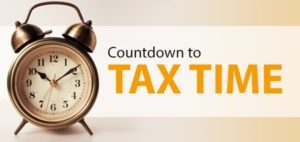 6 Things to Consider:
Did you get married, change jobs or buy a house this past year?
An extension is for the filing of the tax, NOT the payment of tax.
Do you know the potential of possible penalties? The IRS can impose penalties for late filing, late payment or no payment! (insert clickable link https://www.irs.gov/taxtopics/tc653) The IRS can file Substitute Returns for very delinquent taxpayers based upon the information they receive from mortgage companies, employers, and anyone else who issues 1099's, 1098's, W-2's.
Are you aware of your rights as a taxpayer https://www.irs.gov/advocate/taxpayer-rights)
Are you aware of all the tax resolutions? Installment Agreements, Currently Not Collectible? There are many others that you may not be aware of. Let DNA Financial Group give you the rundown, so you know exactly what to do!
Do you know if you will have a balance to pay? Even if you don't believe you will be able to pay the full balance at the time of filing, there are options! DNA Financial Group can help!
There have been MANY changes to our tax laws for 2019. But don't fret! DNA Financial Group can help to ensure you are up to date on it all and to help you get your taxes filed correctly and on time!